Dairy is the main source of livelihood for about 58% of India's population. The Indian food industry is poised for huge growth, increasing its contribution to the world food trade every year due to its immense potential for value addition, particularly within the food processing industry. The Indian food processing industry accounts for 32% of the country's total food market, one of the largest industries in India, and is ranked fifth in terms of production, consumption, export, and expected growth. It contributes around 8.80% and 8.39% of Gross Value Added (GVA) in Manufacturing and Agriculture respectively, 13% of India's exports and 6% of total industrial investment. In 2018-19, the Government of India is targeting foodgrain production of 285.2 million tonnes. India is the second-largest fruit producer in the world. Production of horticulture crops is estimated at a record 314.7 million tonnes (mt) in 2018-19 as per third advance estimates. In FY2019 agriculture exports were US$ 38.54 billion. India is also the largest producer, consumer, and exporter of spices and spice products.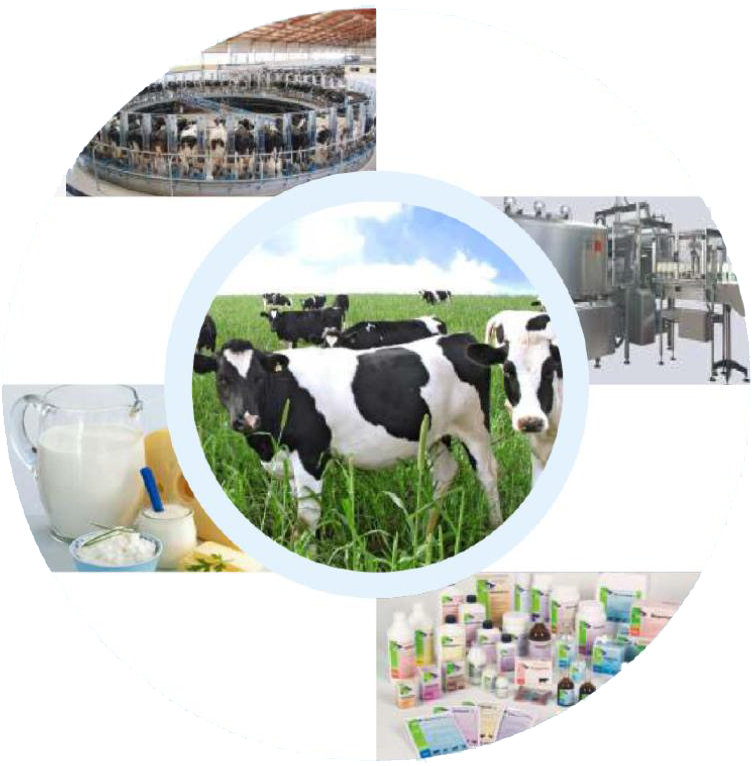 India has been the leading producer and consumer of dairy products worldwide since 1998 with a sustained growth. Dairy activities form an essential part of the rural Indian economy, serving as an important source of employment and income. Nearly all of the dairy produce in India is consumed domestically, with the majority of it being sold as fluid milk. On account of this, the Indian dairy industry holds tremendous potential for value-addition and overall development. The dairy market in India had reached a value of INR 9,168 billion in 2018. Along with offering profitable business opportunities, the dairy industry in India serves as a tool of socio-economic development. Keeping this in view, the Government of India has introduced various schemes and initiatives aimed at the development of the dairy sector. The private participation has also increased over the past few years. Both national and international players are entering the dairy industry attracted by the size and potential of the Indian market.
PRODUCTS / EXHIBITOR / VISITOR PROFILE :
Dairy Technology & Equipment Manufacturer / Exporters
Dairy Products Manufacturer / Exporter / Traders
Livestock Technology
Ghee Making Machines, Mixer, Feeders & Grinders
Packaging Machinery, Equipment & Materials
Feed Manufacturing Machinery
Feed Storage System.
Feeds, Feeding & Feed Additives-Vitamins
Milk Storage Tanks / Silos Mfrs.
Butter / Cheese / Cone Machines.
Animal Farming Consultants
Veterinary Products
Milk & Food process industry owners
Cattle / Dairy farmers
Dealers, Distributors of Dairy Industry
Cooling, Fermentation & Freezing Systems
Fermented milk, Ice cream & milk powder
Butter, Butter oil, Cheese, Condensed milk
Animal Husbandry Products
State & Central Govt.Department/ Agencies
Milk Co-operatives / NGOs
Food Lab & Quality Testing Equipment
Waste Disposal Systems & Equipment
Disinfectants For Dairy Industry
Enzymes & Health Management
Housing & Environment Management
Value Added Milk Products
Animal Health Products
IT Solutions
Cold Chain / Cold Storage / refrigerated Van
Magazines/ News Paper / Books / Directories
New Dairy & Agro entrepreneurs
Ministries / Export Promotion Bodies / Department
Educational Institutes / College / Universities etc
Agri / Dairy Farmers ….and many dairy products & services suppliers



Meet and connect with prospective Buyers
Good to know friends, Better know Foes too !
Cement Your bonds with existing buyers
Select and Appoint new Business Associates
See Your Competitors Products & Strategies
Launch New or Boost Existing Brand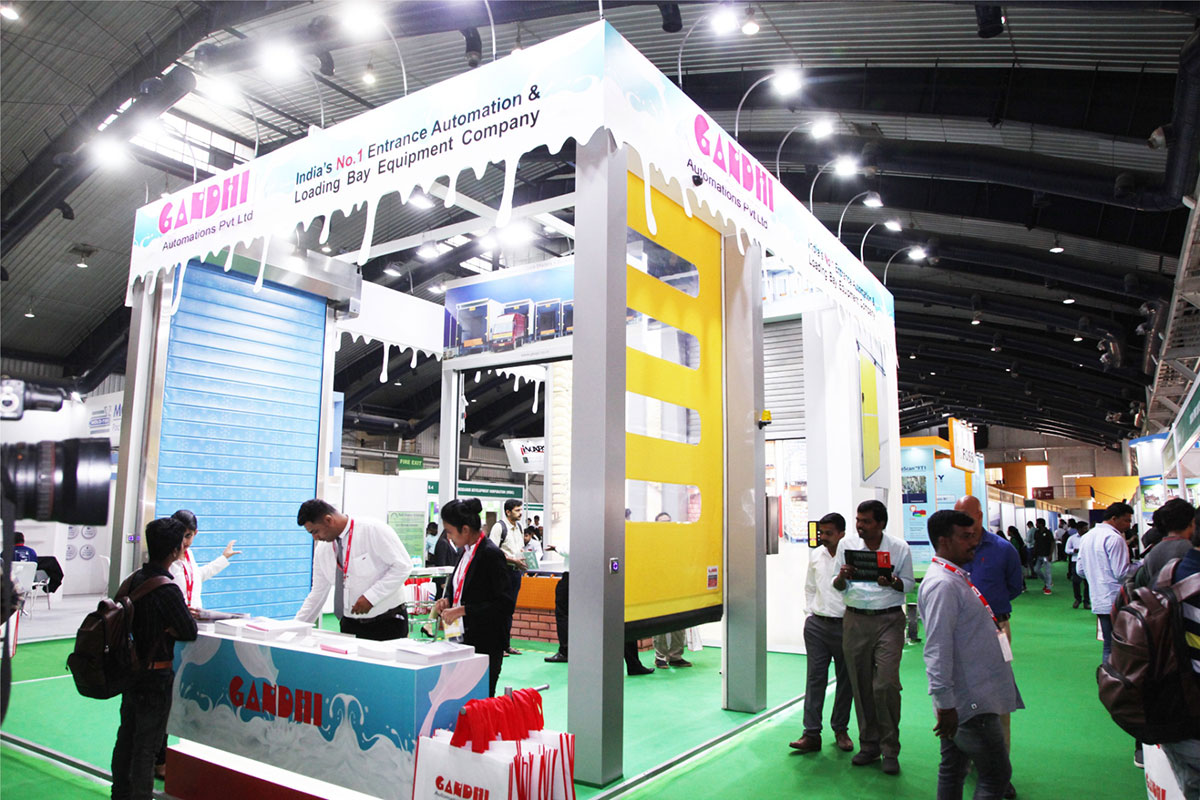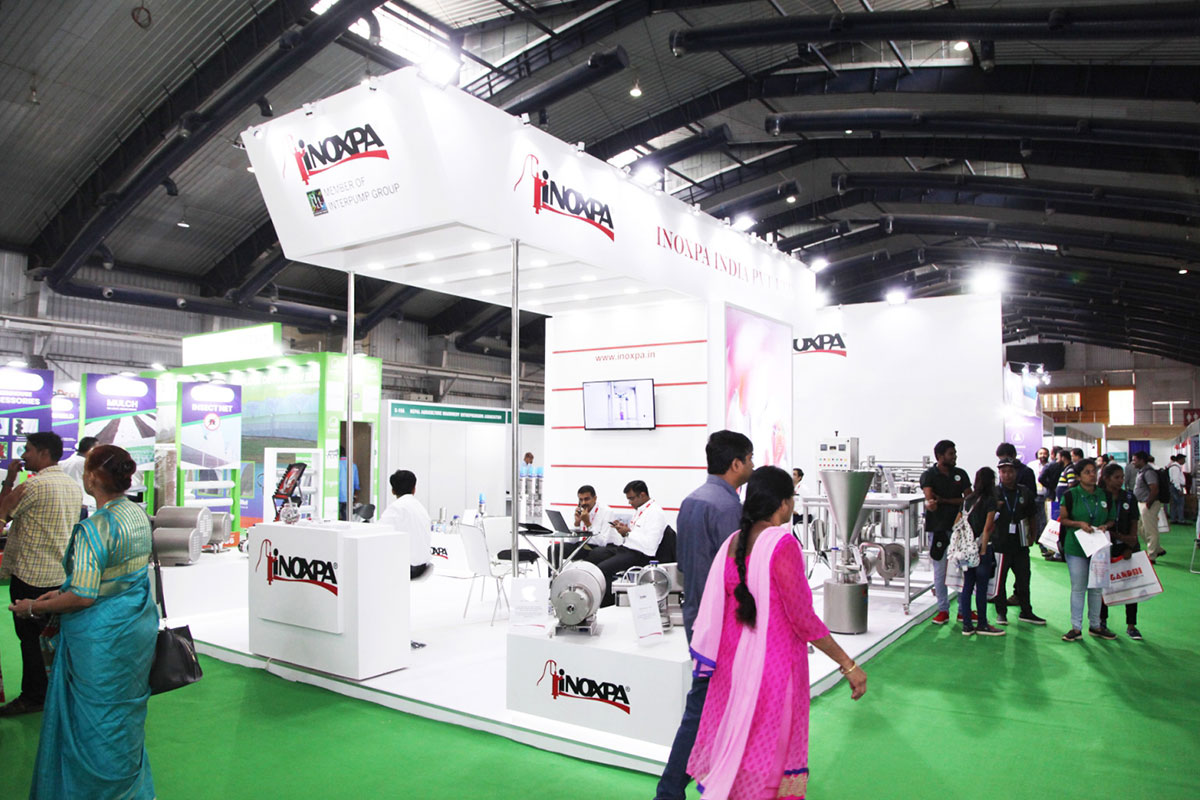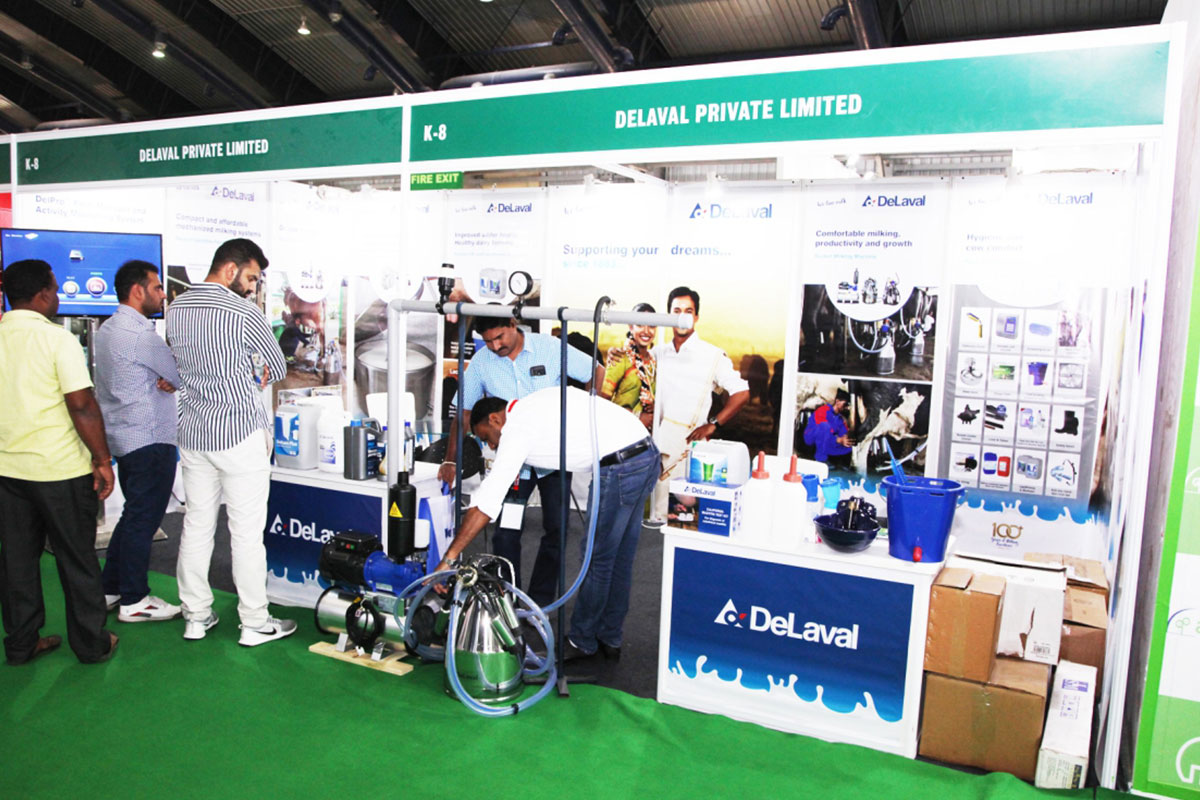 Media Today Group is among one of the India's Leading Agro Trade Event Organiser and Publications House. Media Today Group is pioneer in organizing specialised trade exhibitions on Food, Hospitality, Agriculture, Horticulture, Dairy, Grains, Floriculture, Landscape, Nursery, Cold Chain Industry including food and commodities conferences, workshops, etc. with the active support, and valued guidance from different Ministries and Departments like Ministry of Agriculture and Farmers Welfare (Govt. of India), Mission for Integrated Devolvement of Horticulture (MIDH), NHB, Ministry of Food Processing Industries (Govt. of India), APEDA, (Ministry of Commerce & Industry), National Agricultural Cooperative Marketing Federation of India (NAFED), Coffee Board, Tea Board, National Mission on Micro Irrigation, NCPAH, Food Processing & Packaging Machinery Industry Association and all State Govt. Departments. Since 1996, Media Today Group is backed by dedicated team of professionals, technocrats and marketing experts with over a decade of experience in publishing and conducting Exhibitions, Conferences, Workshops, Training Programmes right from Planning to Execution. Media Today Group publishes prestigious magazines like Floriculture Today, AgriBusiness & Food Industry, Oils & Fats Today, Newspaper like AGRITECH INDIA and Directories like APEDA Exporters Directory, Food Processing Industry & Trade Directory, Roller Flour Mills & Allied Industries Directory, Floriculture, Nursery & Landscape Industry Directory. Media Today Group participates in all major National and International Exhibitions related to Agriculture, Food Processing, Technologies, Floriculture & Horticulture held at major centers like Holland, Japan, Germany, France, Italy, South Africa, Russia, Singapore, China, Saudi Arab, Nepal, Sri Lanka, etc. The Group has a strong marketing network spread over all major business destinations like New Delhi, Bombay, Pune, Coimbatore with Marketing Associates in China, Turkey, Thailand, Taiwan and Russia.